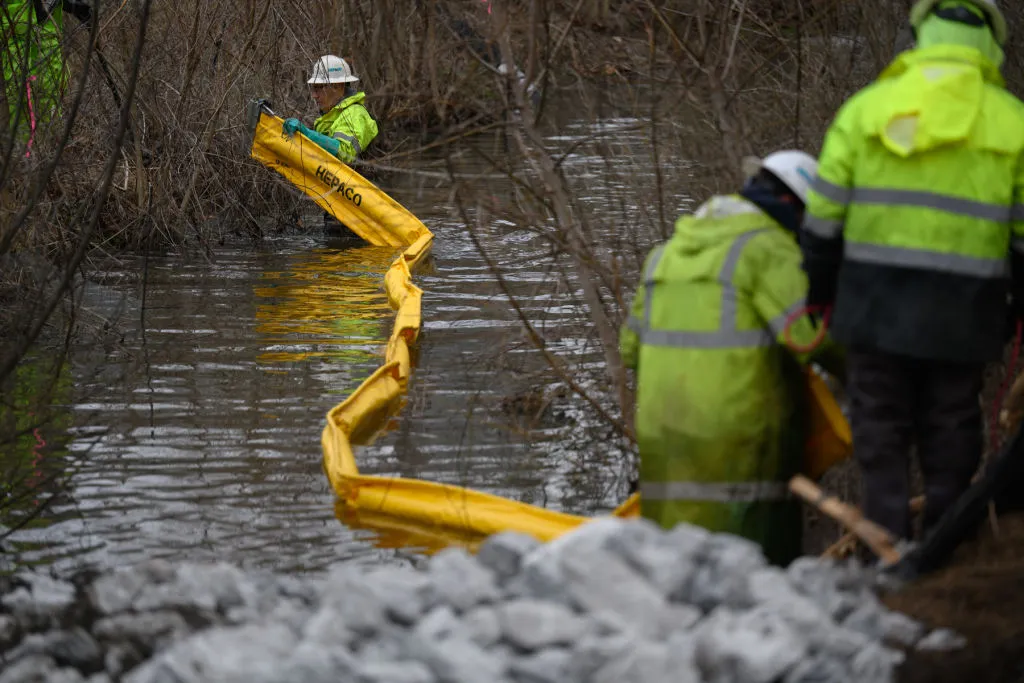 By Hunter Marion.
On March 12, 2023, ProPublica published an article in which CHEJ's Science Director, toxicologist Stephen Lester, was commented as saying that "[Norfolk Southern] is responsible for the costs of cleaning up this accident." The article went on to inform how the company was going about backing the bill for this cleanup.
Norfolk Southern has recruited the private environmental firm, Center for Toxicological and Environmental Health (CTEH), for the monitoring and removal of residual vinyl chloride and other chemicals. The problem with this choice is that CTEH has been the go-to company for alleged big polluters to utilize and sign-off on their controversial cleanups.
So, what is CTEH? It is an Arkansas-based company that, according to its website, is "committed to safeguarding your workers, your community, and the environment." However, their record shows that this messaging is directed more towards compromised companies rather than harmed citizens. Starting in 1996, CTEH gradually gained prominence amongst alleged big polluters for performing toxicological evaluations and risk assessments that environmentalists would argue as being pro-industry.
Numerous toxicologists and environmental experts have decried CTEH's methods as being suspicious to sinister. Activists and even politicians have warned against using their services (most notably during the Deepwater Horizon fiasco). Now, CTEH has been given the authority to control the narrative about how many toxic chemicals are truly present in East Palestine. As observed by former Exxon chemical engineer, Nicholas Cheremisinoff, CTEH is "essentially the fox guarding the chicken coop."