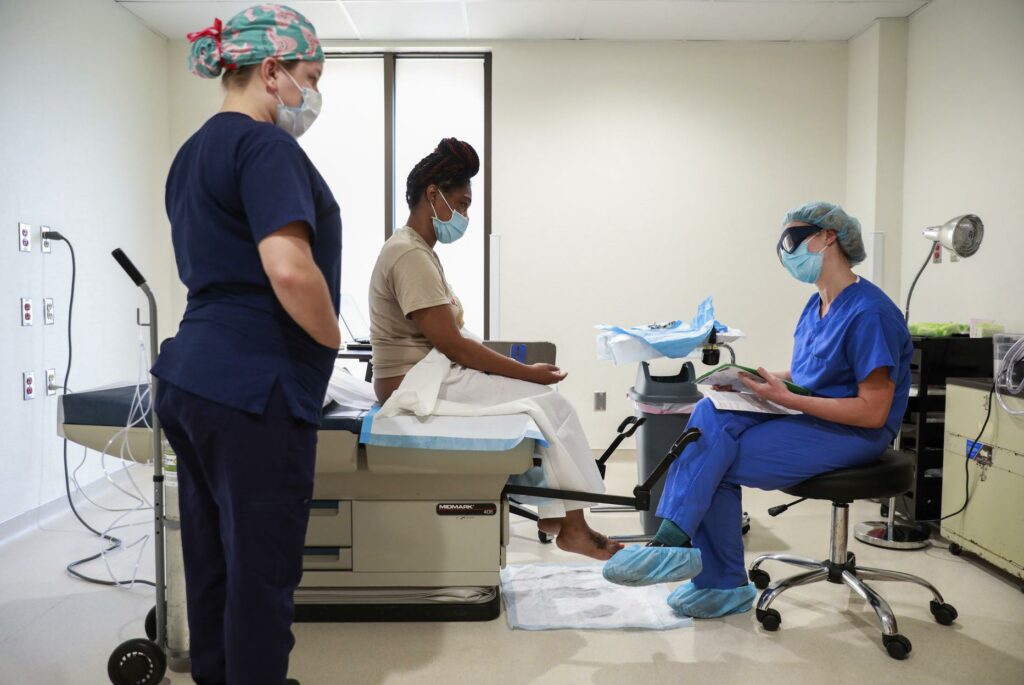 By Caitlin Loventhal.
The U.S. Supreme Court may soon be taking away the right to an abortion, and it has many across the nation in distress. On Tuesday, May 3rd, 2022, a Supreme Court draft opinion was leaked to the public outlining the Court's opinion on a case challenging Roe v. Wade (1973). Roe v. Wade is a U.S. Supreme Court case from 1973 that made having an abortion a protected right. With the shift of the Court further to the political right, many of the constitutional laws and federal rulings that are seen as 'liberal,' like Roe are in jeopardy. If Roe v. Wade is overturned, it would be up to individual states to determine how to handle abortion laws. As we think about what it would mean if Roe v. Wade were overturned, it's important to look at how reproductive rights impacts all communities. It is also important to look at how reproductive justice relates to other issues, like environmental justice.
Reproductive justice is defined as: "All people having the social, political, and economic power and resources to make healthy decisions about their gender, bodies, sexuality, and families for themselves and their communities." While environmental justice is "the fair treatment and meaningful involvement of all people regardless of race, color, national origin, or income with respect to the development, implementation, and enforcement of environmental laws, regulations, and policies." What these definitions have in common is that they both address the involvement of all people in decision-making so that all people can represent the needs of themselves and their communities.
Although the overturning of Roe v. Wade will affect all women and individuals able to conceive, the burden of this ruling will be much heavier on the working class than it will be on the wealthy. For states that outlaw abortion, the only safe option would be to travel out-of-state. While an inconvenience, this option would be financially viable for the upper class. This would be a lot harder for members of the working class to manage and would not be financially feasible for many people. As a result, there will likely be an increase in the number of working-class individuals having illegal, unsafe abortions. Possibly creating health crisis amongst working-class individuals across the United States.
The people who cannot travel for abortions are usually members of communities currently impacted by environmental hazards. Some of these environmental hazards contribute to issues such as cancer, birth defects, and infertility. If abortion is outlawed, residents of jeopardized areas will be forced to choose between carrying a potentially unhealthy child to term or risking their own health by having an unsafe abortion. It is a situation in which no one wins. Additionally, environmental hazards can create health effects making it unsafe for the mother to continue their pregnancy.
Environmental justice and reproductive rights are related, and always will be. As we look into our future, we must consider how abortion laws impact communities across the United States, and how these issues will impact the health of generations to come. At CHEJ, we fight for the health of communities across the US, and we hope others will too.