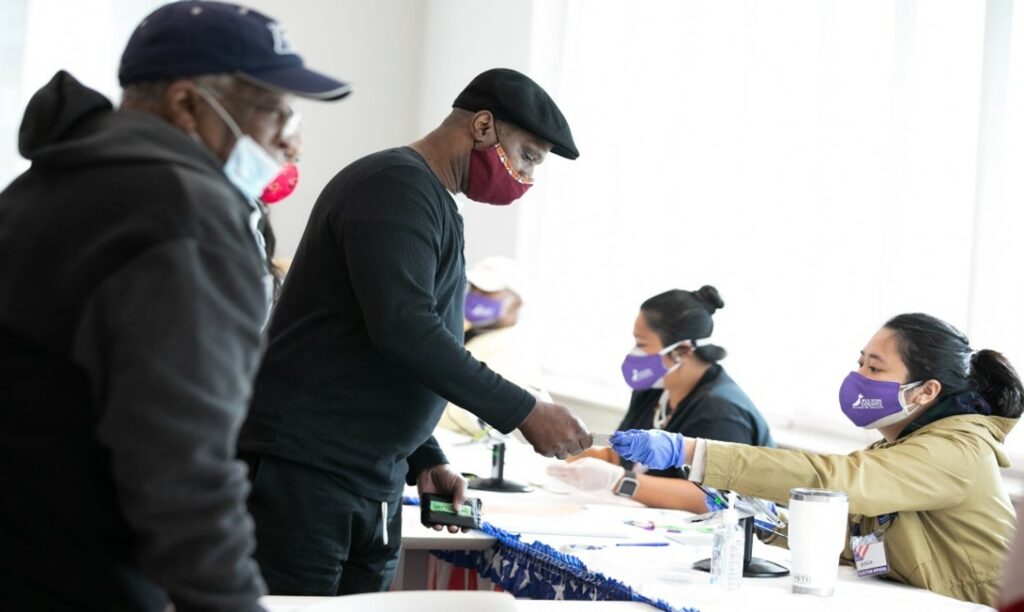 By Sharon Franklin.
Victoria St. Martin, reporter for Inside Climate News, recently reported on a poll concerning people of color and climate change. The results run counter to the historical belief that environmental issues are a low priority for BIPOC groups. About 70 percent of people of color who responded to the poll said climate change had a significant impact on their home regions or communities. 86% of Asian American and Pacific Islander respondents, approximately 72% percent of African Americans, and 76 % of Hispanic voters said their communities had been affected.
The Poll's Key Findings:
Midterm voters of color are hopeful and motivated to get involved with the progress the U.S. is making on climate change, even as overall midterm voters feel frustrated by the slow progress being made. A clear majority of voters believe it is important that the groups and organizations working to address climate change are racially and ethnically diverse – shares are even stronger among voters of color.
Outside of the economy, climate change has broken through as a top priority among overall likely midterm voters and voters of color; it is now equally as important to them as abortion, immigration, and gun violence.
Voters are overwhelmingly concerned by the perceived worsening impacts of climate change – especially voters of color of which three in four are worried about climate change's direct effects on their lives. Voters' sense of urgency to address the issue is even stronger.
Diversegreen's research even finds that climate change alone can decisively influence voters' choice of candidates at the ballot box this November. Voters of color are overwhelmingly more likely to support a candidate for Congress who has "addressing climate change" as one of their top three priorities. Messaging only improves support for such candidates.
Additionally, the poll found that 64 percent of people of color who responded were either "much more likely" or "somewhat more likely" to support Congressional candidates who indicated that "addressing climate change" is one of their top three priorities.  These were the communities most negatively affected by droughts, flooding, and wildfires.
Andres Jimenez, Executive Director of Green 2.0, stated "It's really a testament that candidates need to stop shying away from the issues of climate change because it is a winning priority among voters of color.  It should be a game changer for candidates who are going to communities of color, working with leaders of color to really prioritize and work on these issues, to listen to these communities, to talk about climate change, because it is on voters' minds as they head to the polls."
Jimenez, continued by affirming "Climate change impacts communities of color, frontline communities the most. And as we move forward to be aggressive and to accelerate the conversation around climate change and to address these issues, we need diversity within those conversations. In conclusion, Jimenez stated "We're hoping that this poll reaches those types of candidates and that they're inspired by this and go and speak with these communities, but also take time to listen to what these communities have to say about how climate change is impacting their communities, their families and themselves."