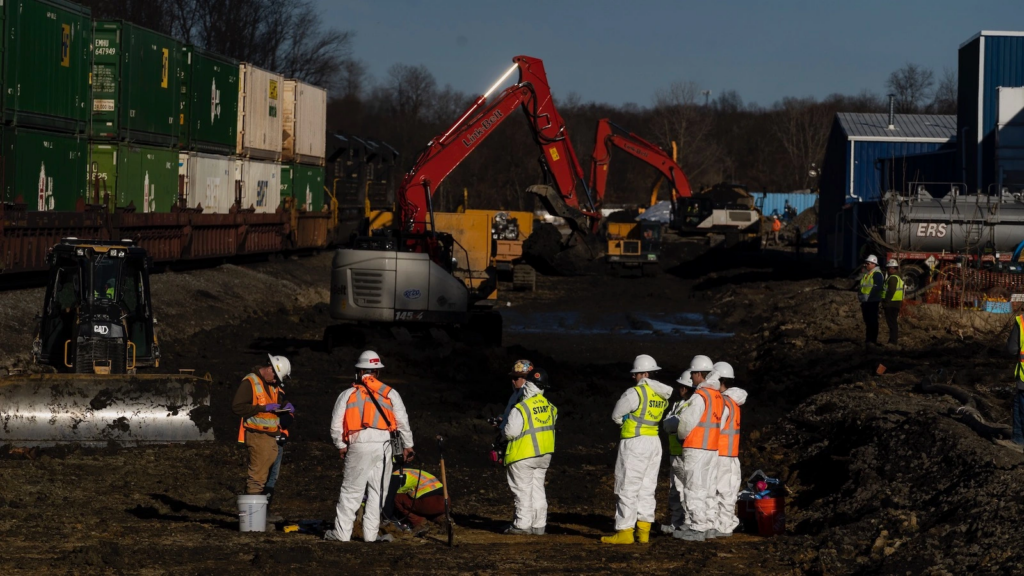 By Stephen Lester.
Since immediately following the train derailment and intentional burn of toxic chemicals in East Palestine, OH, the USEPA has betrayed the public's trust in government. The agency has put out a steady stream of statements telling people that everything is alright. They saw no reason to test for vinyl chloride, for example, even after the railroad company, Norfolk Southern, dumped 5 tankers cars into a ditch alongside the railroad tracks and then intentionally set it on fire. EPA did this with other chemicals as well.
They continued to tell people that everything was fine even though they saw no reason to test for dioxin even though there was no question that dioxin, one of the most toxic chemicals every tested, would be generated when the vinyl chloride was burned.
The Region 5 Administrator got into the act when she said that EPA couldn't test for dioxin because they don't know what the background is. Really? And when EPA reluctantly agreed to test for dioxin, they immediately said that they expected to find dioxins at levels consistent with background.
Soon after the testing began, EPA repeatedly and aggressively downplayed the presence of dioxins and other toxic chemicals in East Palestine while providing little if any data to back up their claims. The agency seemed much more concerned with controlling a predefined narrative than they were with honestly responding to the concerns and questions raised by the public.
This is confusing because the agency is very familiar with dioxins. They understand the serious health risks that exposure to dioxins poses. For more than 25 years, the agency studied the health risks of dioxins. Exposure to dioxins can cause cancer, reproductive damage, developmental problems, type 2 diabetes, heart disease, infertility in adults, impairment of the immune system, skin lesions and more. Yet the agency has been desperate to convince the public that there is no cause for alarm.
My guess is that they are pushing so hard because they don't have answers to the many questions people are asking about dioxins. While it's not easy to address these questions, it's irresponsible for the agency to pretend that dioxins are irrelevant.
The EPA's mission is to protect human health and the environment. Clearly the situation in East Palestine is the place where EPA should follow its mission and do right by the people who live in this community. EPA must conduct testing for dioxins and other chemicals that is intended to tell people specifically what they have been exposed to and then analyze the results in a way that helps people understand the risks they face.
The people who live in East Palestine have a right to this information so they can make informed decisions about their future. If EPA continues to betray the public's trust, then the agency will be responsible for people living for years without clear answers about what happened in East Palestine, OH.