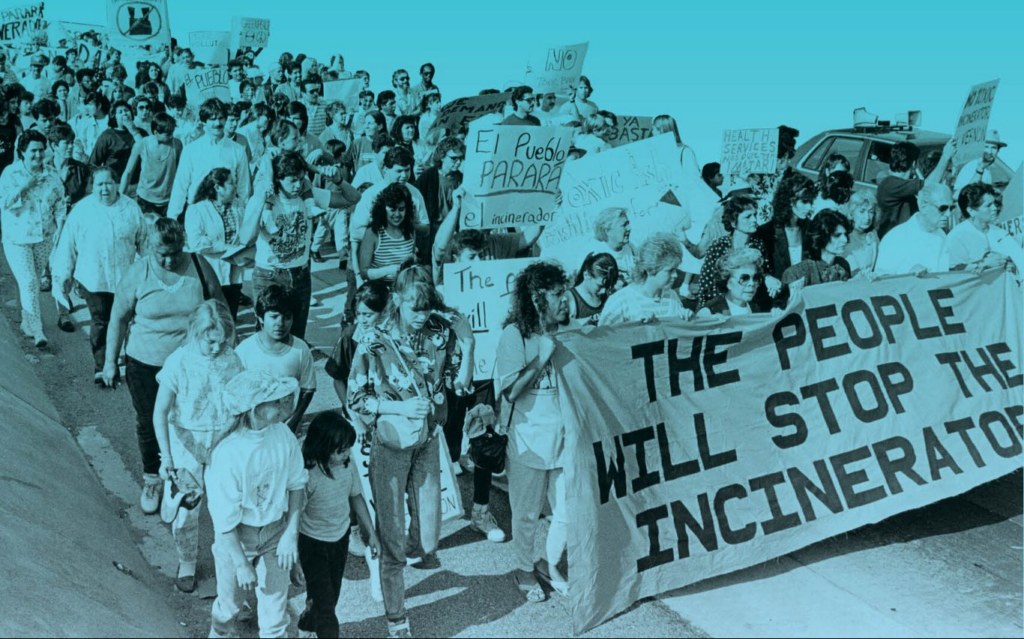 By Stephen Lester.
In a major win for grassroots community groups throughout the country, the USEPA decided last week to withdraw its plan to relax clean air regulations applying to pyrolysis and gasification facilities. After receiving 170 comments mostly opposing the agency's plan to relax its regulations, the EPA said that it needed more time to consider the many complex and significant comments it received. And while it's being reviewed, the current Clean Air Act rules that apply to pyrolysis and gasification facilities will stay in place.
This mean that these processes will continue to be regulated on equal footing to incinerators, as they have been for nearly 30 years. Pyrolysis and gasification facilities are currently regulated under the Clean Air Act, and are required to meet strict emissions standards that include emissions monitoring and reporting requirements.
The EPA proposed changing the rules that applied to pyrolysis and gasification facilities during the Trump Administration following heavy lobbying from the plastics industry and the American Chemistry Council. The plastics industry has been pushing hard to get the agency to redefine what qualifies as an incinerator and to exclude pyrolysis and gasification facilities from this definition. Currently, these facilities are considered under the same rules that apply to incinerators. Had this change in policy been approved, there would be no air pollution rules or regulations that pyrolysis and gasification facilities would have to follow.
Over the past year or so, the American Chemistry Council has invested billions of dollars into projects that use pyrolysis and gasification to burn waste plastics. This investment is in lock step with the plastic industry that is looking for ways to address the growing quantities of plastic waste that is generated each year. In a report by the Organization for Economic Cooperation and Development (OECD), the annual production of plastic is expected to triple by 2060 to 1.23 billion metric tons yearly, while only a small portion (~9 percent) will actually be recycled.
The American Chemistry Council has also been working at the state level to pass legislation that redefines processes such as pyrolysis and gasification as non-waste. This is so that these facilities could be regulated as "recycling" facilities that manufacture a product, an energy, or a fuel than can be burned. In this way, these facilities do not have to meet the stringent air and water quality requirements that an incinerator has to meet. According to Inside Climate News, 24 states have currently passed laws that recognize these facilities as being manufacturing rather than waste management.
While this is a big win for the many grassroots groups, and statewide and national environmental groups that sent comments to EPA opposing this rule change, the plastics industry and its partners will not let this go easily. No doubt they will continue to push EPA to make this change. They have already invested too much in this effort. We need to continue to be vigilant in opposing efforts to relax the rules that apply to pyrolysis and gasification facilities. Congratulations to all who contributed to this effort!